Helping CNN open their new European headquarters
Wow. That sounds good, doesn't it? First placement and I'm in with the big boys doing major engineering stuff.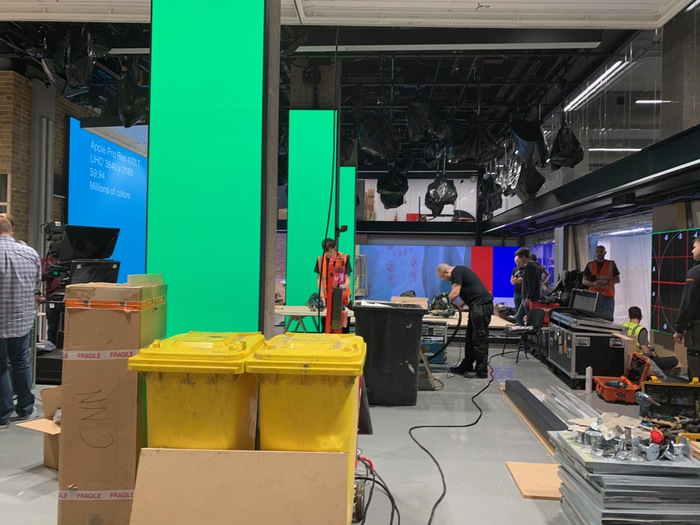 It really was incredible, and I talk about some of my personal highlights in a separate post. But, this post is to shine a light on this amazing new building, filled to the brim with modern equipment for IP broadcasting. Everything fibre, everything IP, everything new and shiny. That's what it felt like at Old Street - ironic name, I know.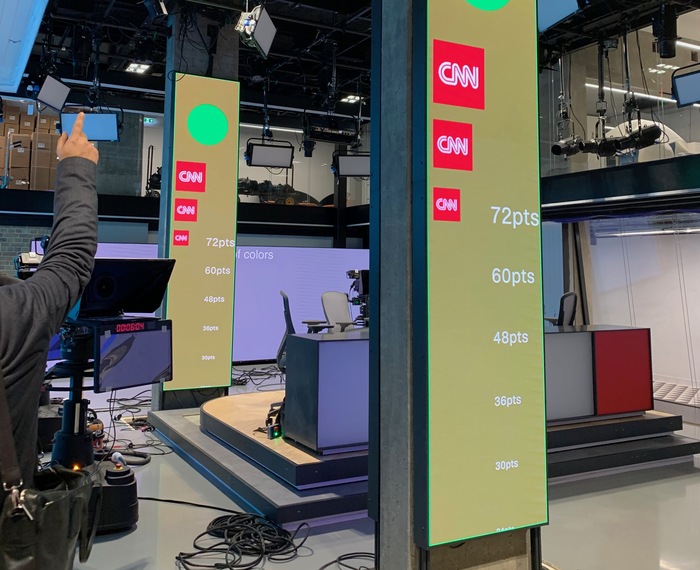 Graphics testing as the studio comes to life
Surrounded by experts
Throughout the build, I worked closely with engineers from MegaHertz and Evertz, as well as CNN. It would take the collaboration of countless people from all over the world, each with different skillsets in lighting, graphics, satellite communications, networking, project management, construction, wiring - you name it. I would've already been in awe working with CNN in their old building, but, to be there during this build, it was inspiring.
Nice part of town
They couldn't have picked a cooler area really. Whether you call it The Silicon Roundabout, East London Tech City or just Old Street, the place has an exciting, innovative energy. The food options are unreal too - there's Pizza Union, Monohon Ramen, but I'd say you have to check out Whitecross Market. I spent way too much money at that market.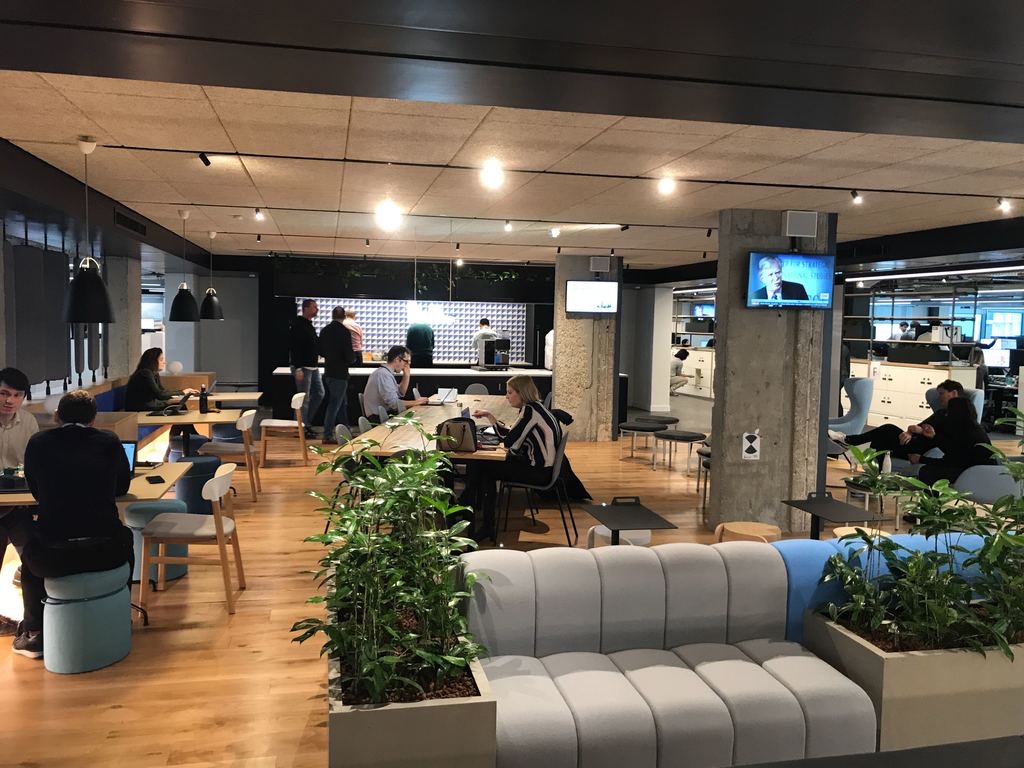 Bit trendy, init?
Moving in...
As the move-in day approached, I remember onboarding staff as they prepared to move from the old bureau to the new one. Setting up their laptops, showing them round, that sort of stuff. Initially, this was such a weird feeling - for the past two months I'd been the one listening, learning and asking questions. Now, I was the one helping these people and answering their questions about the building. After being swept up in all the excitement with my time at CNN, this was one of those moments where I could pause and appreciate just how much I'd learnt.
There really was so much for me to learn, witnessing a new bureau come to life. Having the opportunity to chat to engineers that have flown in from Atlanta or Abu Dhabi, seeing them do their thing; honestly can't believe how lucky I was. As well as the tech, however, I also saw how a huge project like this is managed. JJ, my manager at CNN, would work closely with Andy, the project manager who often flew out from the States. Together, they oversaw the bureau build. Every day we'd have stand-up meetings where we'd set goals, give updates and sort things out. I always enjoyed the stand-ups; everyone was kept in the loop and any blockers would get sorted out there and then.
...and then we went home.
The most painful thing about the build was that it never had chance to fully come to life before everyone was sent home because of the pandemic. I haven't been back in the building since leaving in March 2020. Hopefully, I'll get the chance to go back again soon and see the building full of life as it should be.